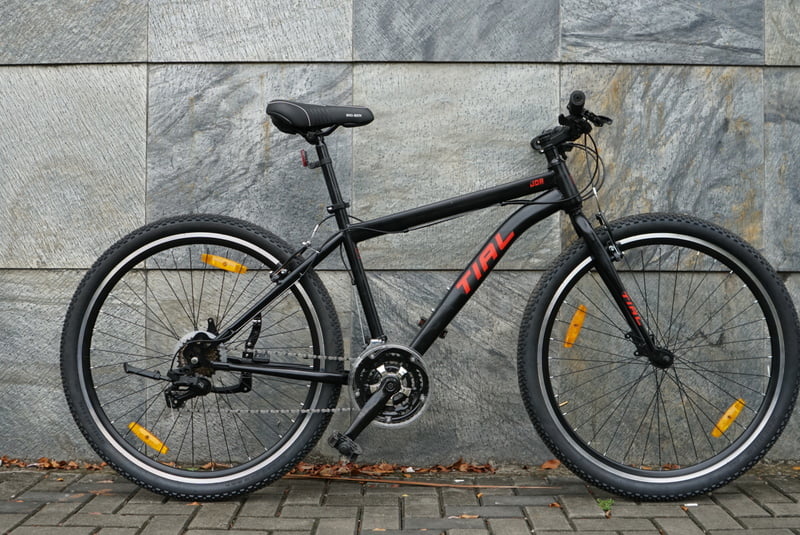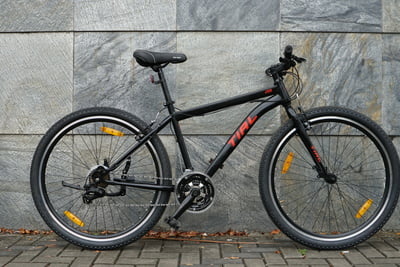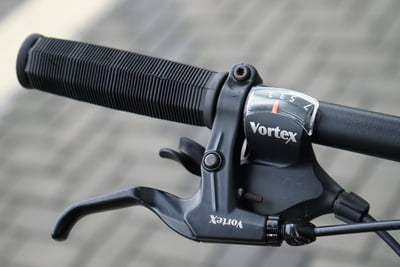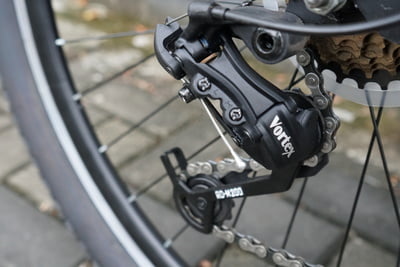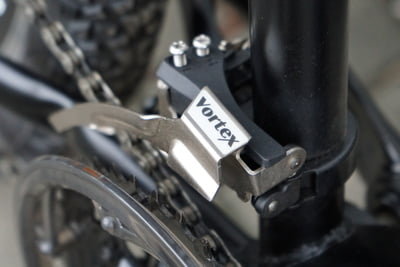 TIAL JDR ASSEMBLY KIT : VORTEX Gear Set
Non-returnable
Build Your Own Bike, A DIY Project to build
a bicycle piece by piece allows you to have complete creative
control over your bicycle
Height Suitability : Available Size : M (Suitable for Height 162cm to 178cm)
Now at a Special price of Rs9,900/- only
FRAME : STEEL FRAME WITH 29ER WHEEL, DISC BRAKE COMPATIBLE
FORK : THREADLESS RIGID STEEL FORK, DISC BRAKE COMPATIBLE
DECALS : VIBRANT COLOUR IN OUTER STICKERS
STEM : ALLOY, BAR BORE:31.8MM; LENGTH: 90MM
HANDLEBAR : STEEL HANDLEBAR HANDLE BAR 31.8MM X 720MM
GRIPS : TIAL GRIPS
BRAKES : ALLOY V-BRAKE
BRAKE LEVER : FULL ALLOY BRAKE LEVER - ALLOY BRACKET WITH ALLOY LEVER
SADDLE : PU CUSHION COMFORTABLE SADDLE WITH CLAMP
SEAT POST : STEEL SEAT POST PILLION TYPE
SHIFTERS : INDEX TYPE EASY FIRE SHIFTERS 3 X 7 (21 SPEED),
VORTEX (DLSV0301,DLSV0701) (SHIMANO COMPATIBLE)
FRONT DERAILLEUR : INDEX TYPE FRONT DERAILLEUR 3 SPEED,
VORTEX (DLFD2D09) (SHIMANO COMPATIBLE)
REAR DERAILLEUR : INDEX TYPE REAR DERAILLEUR 7-SPEED ,
VORTEX (DLRD6I10) (SHIMANO COMPATIBLE)
CRANK SET : STEEL CRANKSET WITH PROTECTOR AND SEALED BOTTOM BRACKET,
CRANK SIZE : 170MM CRANK ARM LENGTH, CRANK SIZE 42T*34T*24T /48T*38T*28T
BOTTOM BRACKET : SEALED BOTTOM BRACKET
CASSETTE : INDEX TYPE FREE WHEEL 7 SPEED 14-28T, STARLIT / LIANSHENG (SHIMANO COMPATIBLE)
CHAIN : 7/8 SPEED CHAIN, STARLIT (FGCH0006) / TAYA (TB-65)
HUBS : STEEL HUBS WITH DISC BRAKE ADAPTOR
RIM : ALLOY DOUBLE WALL RIM WITH NYLON RIM TAPE
SPOKES : STEEL SPOKES
WHEELS : 29ER ALLOY DOUBLE WALL BASED WHEELS, DISC BRAKE COMPATIBLE
REFLECTORS : TWO REFLECTORS ON EACH WHEEL.
TYRE AND TUBE : 29 x 2.1 NYLON TYRE AND BUTYL TUBE IN SCHRADER VALVE
PEDALS : PLASTIC PEDAL WITH REFLECTORS
Country of Origin/Assembled/Manufactured in : INDIA
Note:
1. Front Derailleur, Rear Derailleur, Shifters, Freewheel are compatible with Shimano
2. Specifications mentioned for TIAL JDR Mountain Bike is for Reference and is a custom build bike.