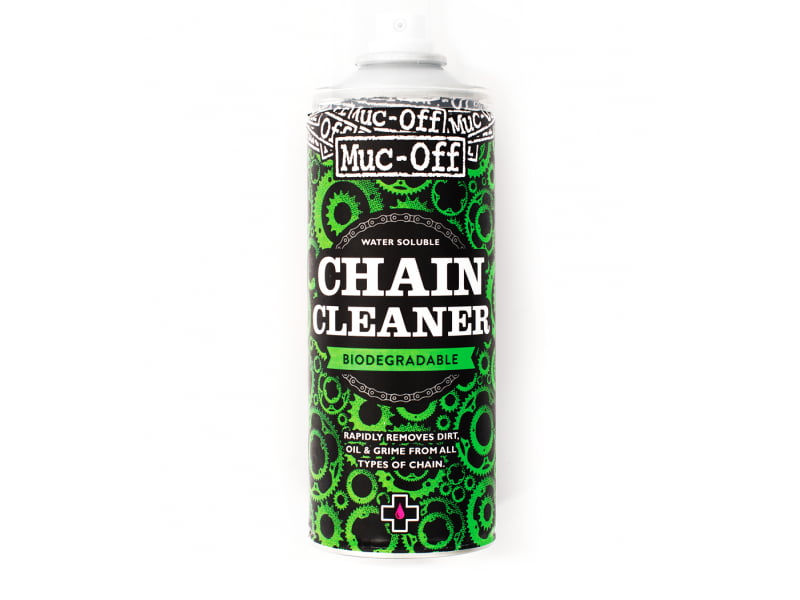 Muc-Off chain cleaner 400ml
Non-returnable
Not for gears and mech. Apply on chain only.
Water soluble formula for easy rinsing
Cuts through grease to reduce friction
Eliminates chain contaminants safely
Biodegradable
USE water BEFORE application.
Step 1 - Thoroughly rinse drive chain area before application.
Step 2 - Apply drive chain area. Agitate grime with a brush or sponge.
Step 3 - Rinse well.
Country Of Origin- Netherlands