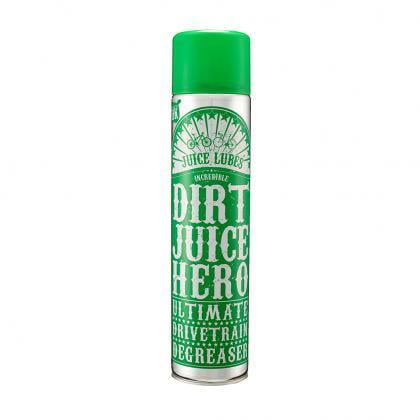 Juice Lubes Dirt Hero-Drivetrain Degreaser-600ml
Non-returnable
Fast and easy to use.
Breaks down and rapidly removes dirt, oil, grease, grime and any contaminants.
Water soluble formula for easy rinsing.
Breaks down tough waterproof grease and wax-based lubricants.
Can be used on all types of chains, chainrings, derailleurs, components and bearings that require cleaning before re packing with fresh grease.
Evaporates quickly to leave a dry finish.
Removes stubborn marks left by old decals and road tar.
Safe for use on metal, plastic, rubber, carbon, anodised and painted metalwork.
Regular use when cleaning will help to prevent drivetrain deterioration. This helps to ensure higher performance for longer.
Size-600ml
Country of Origin-United Kingdom